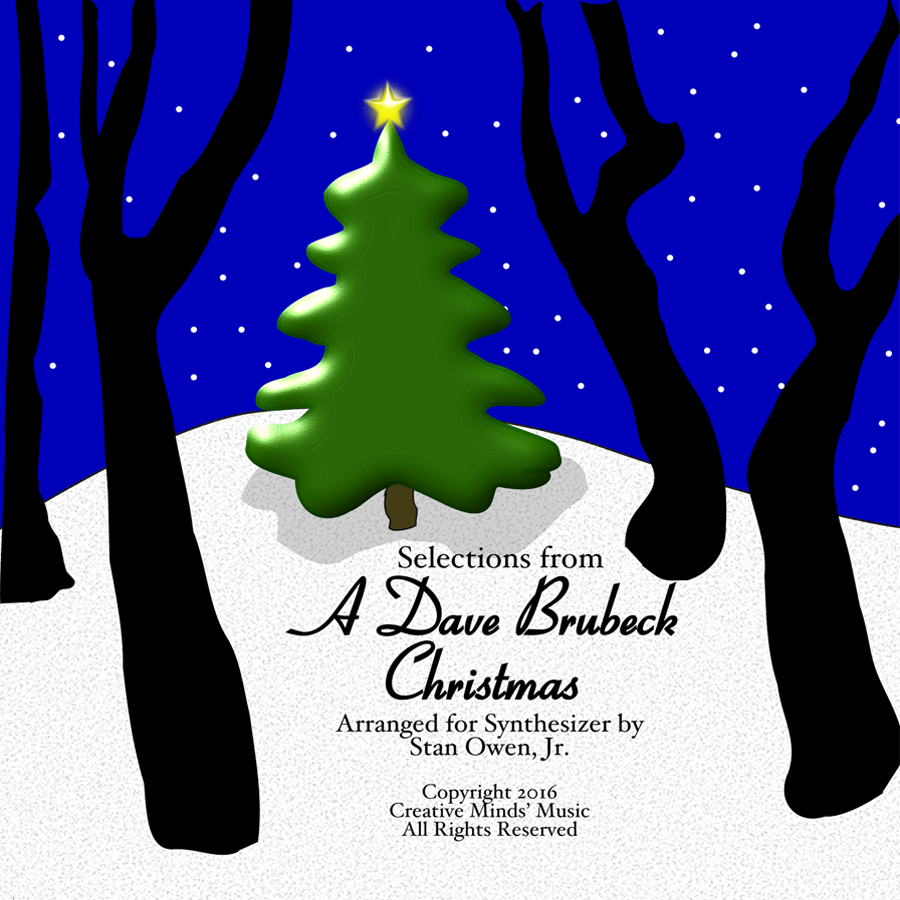 For this year's project, I have re-arranged and then performed selected Dave Brubeck Christmas piano-performances/arrangements, for synthesizer. The transcribed notation of the "A Dave Brubeck Christmas " performances is available from Alfred Music. And, Brubeck performances of each of these pieces, some in extended form, are graciously provided by Universal Music on YouTube.
Two of these pieces may not be well known. "To Us Is Given " is from a series of piano-variations by Dave Brubeck on the "Pange Lingua, " which is a Gregorian chant with words by St. Thomas Aquinas (1225-1274). The second piece that I did not know is "Canto Para Pedir Posada." This site explains that this traditional Mexican Folk Song recounts the story of Mary and Joseph seeking shelter in already-full inns. The dialog alternates between Joseph pleading for lodging and successive innkeepers insisting that they had no room. Finally, they are offered lodging and the song concludes.
All instruments are custom Kurzweil PC3 sound programs that I created for this project. I hope that you are enriched by listening.
Merry Christmas, 2016!
Click on the mp3 player to play

| Title | mp3 Audio | Composer |
| --- | --- | --- |
| "Homecoming" Jingle Bells | mp3 | J.S. Pierpoint |
| Joy to the World | mp3 | Lowell Mason (1836) |
| Away in a Manger | mp3 | Traditional |
| Winter Wonderland | mp3 | Felix Bernard |
| What Child Is This? (Greensleeves) | mp3 | Traditional |
| To Us Is Given | mp3 | From Dave Brubeck's "Pange Lingua Variations" |
| O, Tannenbaum | mp3 | Traditional German Carol |
| Silent Night | mp3 | Franz Gruber |
| Cantos Para Pedir Los Posadas | mp3 | Traditional Mexican Folk Song |