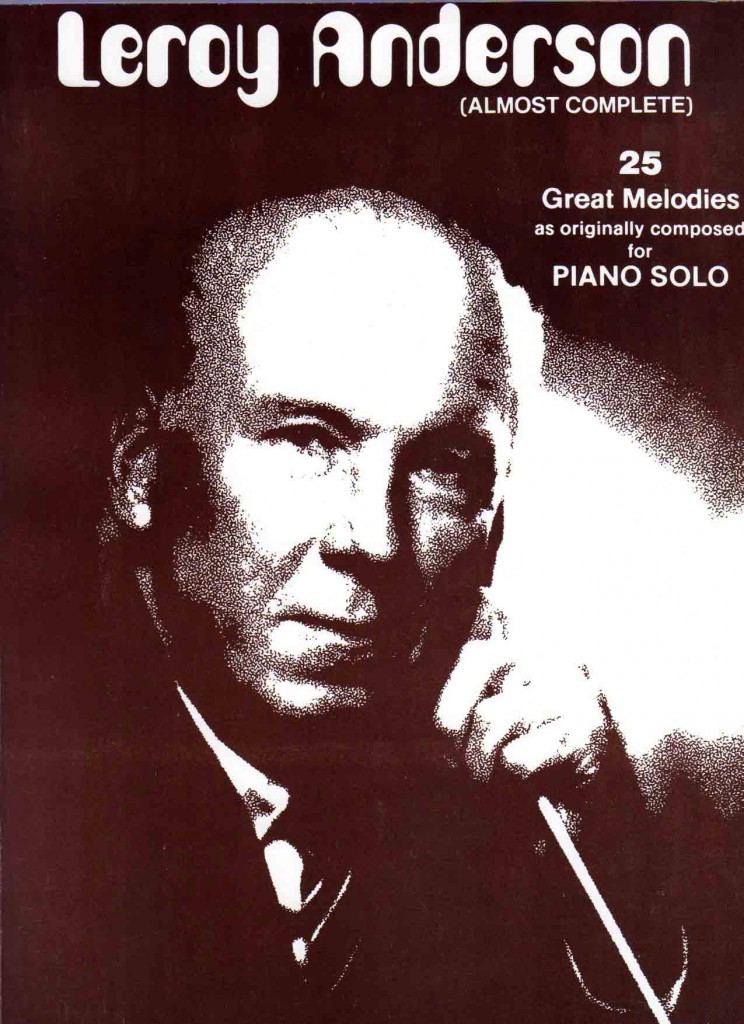 Except for this composition, few songs prominently feature a typewriter. In fact, there are, by now, a generation or two of "youngsters" who have never touched or seen a "real" typewriter. I only dreamed when I was the only male in a class of "girls" taking typing at Huntsville High School (1968-1969) how well my 80+ wpm typing-speed would serve me in my college, life, career, and life-after-career.
I became aware of The Typewriter when, a number of years ago, I purchased the pictured volume of Leroy Anderson piano solos. By that time, I already played and likely recorded another of his well-known compositions, Sleigh Ride. Leroy Anderson wrote many pieces that became popular favorites, with many featured by Arthur Fiedler and the Boston Pops Orchestra. The Typewriter has been on the list of pieces I wanted to record since discovering it.
The piano solo arrangement had no included percussion / typewriter notation (that I needed and wanted). I listened to several online recordings and wished to find an easier way to obtain the notation than by transcribing it myself. Free legitimate versions of notation for the piece are not found readily… I found that I could purchase the entire orchestral score for $65; but, I wished to find a less expensive solution to obtain the typewriter / percussion parts. After more searching, I found that I could (and, did) purchase notation for the typewriter / percussion parts for $2. That's my kind of deal — big-spender that I am… I used this store-bought notation to augment my re-instrumentation of the solo-piano version of the piece.
The typewriter sounds I used are ones that I found online and trimmed, cut-apart, and placed in-time into the recorded arrangement. Because each typewiter-key strike, bell, and carriage-return are discrete soundbites, I was able to arrange them in-time so that the piece's tempos could fluctuate and breathe without losing synchronization with the typewriter audio/MIDI. All the sounds that are not typewriter are my Kurzweil PC3K8, using the 21st revision of the custom synthesizer program that I created (then, the 11th revision) for 2013's Christmas At The Keyboard project.
I hope that you enjoy my version.