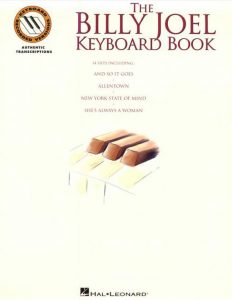 Billy Joel is one of my keyboard heroes. He, with others — Elton John, Keith Emerson, and Herbie Hancock have done much to invite me and my fellow ticklers-of-the-ivory to the front, rather than the back of the band. His song, "The Piano Man" was in my repertoire during my record-setting (for its brevity) engagement at Cafe Italiano in downtown Birmingham, AL around 1974. His album "The Stranger" was released in 1977. Our Reflections dance-band, with Roberta, performed a really nice version of "Just The Way You Are" by 1978. Since first hearing it, I wished to eventually record the whistling parts from "The Stranger."  I was fortunate to find the Billy Joel Keyboard Book online. The book contains a transcription of this piece that, thankfully, spared me needing to transcribe it.
My recording uses my Alesis Ion for the whistling sound. That sound is a modified version of the sound I programmed and used in my version of the Andy Griffith Show theme song. The piano in the recording is the Synthogy Ivory American Steinway Model D. The bass, ride-cymbal, and side-stick snare sounds are produced by my Kurzweil PC3K.
I hope that you enjoy my recording.